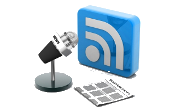 TFW2005.com board members SydneyY and Masabon have posted a translation of an interview with TakaraTomy team producer Noriaki Maeda which was recently published within Figure King magazine.
The interview consists of five questions:
1. Firstly, looking back upon this year's Transformers series, what are your thoughts?
2. What were the popular items in 2011, or the product sold unexpectedly well?
3. What were the reactions to the MechTech weapon giveaways and MechTech campaigns?
4. Why did you resume "United" series at this point?
The intervie­w explain why Arcee was released in a blue colour scheme as part of Darkside Moon in Japan, which was basically as a teaser for her appearance in Transformers: Prime to prepare the Japanese audience in advance. Being a motorcycle Transformer, she proved popular with Japanese children which was a bit of a surprise to the TakaraTomy staff