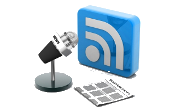 Having briefly been hinted at fans the original concept of Megabolt Megatron has now been publicly revealed for the first time over on the Robot Points blog. Robot Points blog is run by, arguably and most likely, the worlds leading collector of Transformers hardcopies, prototypes and un-released items, and is an update on a website he use to run many years ago. If you are a fan of unreleased and pre-production items, especially from the Generation One era then it is worth bookmarking the blog and having a look around the various articles which are already there as you will see some amazing things.

For those wondering a little about the Megabolt Megatron concept it is a hardcopy figure (resin and finished in grey) which is much closer to the original animation model than the final figure that was released. Just click the lead and check it out.

Hopefully over the coming months and years more articles will be share on this blog by the own much like The Space-Bridge is now finally able to do on Facebook, as between them they have so many rare, "unseen" (by most fans), amazing pieces of Transformers history it is genuinely an honour to see what they share next. Both have live extremely busy lives over the last couple of decades so don't expect daily or weekly updates, but when those updates do come, they will be amazing ... trust us.