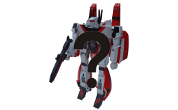 The convention rumours continue it seems as a report over on The Allspark points that the rumour that Fub Pub will be loosing its Transformers Convention license just doens't seem to want to go away. We find that unlikely considering howPete Sinclair mentioned that the Botcon 2018 theme was coming along well whilst at RORC 2016.

The Allspark reports though that the Official Collectors Club, the TFCC, will be ending in December next year regardless of when you renew your membership with the same happening for the G.I.Joe Club. The membership normally runs for 12 month but as the US fansite points out BOTH the Transformers and G.I.Joe collectors club stores report that "all memberships will terminate with the December 2016 issue of the club magazines".
What does this mean? Who knows. There is no specific mention of Botcon, JoeCon or the figure subscription services so it may just be the end of the printed magazine no doubt time will tell and rumours will continue to fly around.
You can view their post here as well the TFCC listing here.