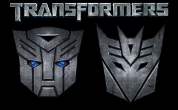 Nelson has updated Michael Bay's blog with the following announcement

"Spoke with Michael today and got some little info on TF3: there will be big action sequences shot in Chicago and Moscow this time around.

Also, Mike will match the amount raised by the TF2 DVD/Blu-ray sales for the Make A Wish Foundation.

Stay tuned"