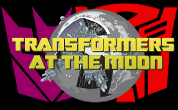 Welcome to day 8 of our 17 day commemoration of the website's launch. Today we shall take a look back at the year 2006.
This year was a little in limbo as fans geared themselves up for the Transformers Live Action Movie. Transformers Cybertron continued and the fan favourite Transformers Classics line was introduced.
Click the headline to read this article in full.
---
Around the World
Saddam Hussein is found guilty and sentenced to death by hanging
The Mumbai bombings take place killing over 160 people
North Korea declares it has carried out its first Nuclear weapons test
Montenegro and Serbia split into separate independent countries
The Nintendo Wii is launched in America
Google purchases You Tube for 1.65 billion dollars
Pluto is downgraded from a Planet to a dwarf planet
Transformers News
TFAuctions gain a mascot, Cougar, a jeep Transformers character drawn by Guido Guidi. Later in the year they announce plans for a toy, and then a statue which is shown off in June, then they disappeared.
Roberto Orci confirms there will be no mass shifting in the Transformers movie, ruling out Megatron being a gun and Soundwave being a tape player. On the 25th March a list of character names are announced through casting lists and 5 days later Shia LeBeouf is announced as playing Spike, later renamed as Sam. In April Josh Duhamel is linked to the Transformers Movie followed by Megan Fox's confirmation in May.
In June posters for the Transformers Movie are found in US cinemas and a teaser trailer is also released. In October Stan Bush auditions for the Transformers Movie only to be rejected.
December sees the launch of the Sector Seven website.
MP-03 Starscream is first seen on a Chinese website in March 2006 along with the first images of Transformers Cybertron: Primus in packaging (via The Allspark).
Transformers Trademarks become the "in thing" for Transformers websites, primarily run by The Allspark and Transformers At The Moon, both the Japanese Trademark database and US Trademark Database are interrogated.
Glu are given the licence to produce Transformers Mobile games (the first I-Phone was yet to be released (2007))
Elvin Pena, well respected Transformers collector, decides to sell his Optimus Prime collection. We purchase Blue Convoy from him who becomes our 1,026th toy gallery.
The Star Wars Transformers line continues to sell well in the UK dropping to number 2 in the Boys
Toys charts in April.
The Allspark is hacked in April 2006
We do another toy display at Auto Assembly of rare toys and Paul Hitchens lends us some unreleased G2 figures to go in our booth. The show is a hit but fails to pass the previous year's attendance, marking only the second time that a UK Transformers convention has seen a decline in numbers. Will that magical 500 attendee figure ever be broken?
Maz publishes an article on TF1 on the e-Hobby Silver Streak which also includes images of the prize campaign Gold Fairlady Z figure.
Alan Oppenheimer attends the London Film and Comic Con
Transforce 2007 is announced and in October Neil Kaplan is confirmed as a guest.
Our friend Brett 'Toughboot' dies after years of suffering from depression in a moment that will forever have an impact on us, especially Steve who was talking to him only days prior.
Peter Cullen is confirmed as a guest at BotCon 2006
In October the Transformers world is turned upside-down when David Kaye is confirmed as voicing Optimus Prime in the next Transformers Cartoon series.
In December rumours are that Gonzo will animate the show, to be written by the writers of Beast Wars, neither of which happen.
MP05 Megatron is shown off to the world and Movie Testshots leak on eBay.
Anne Bryant sues Sunbow Productions
We start working with Paramount UK on promoting the upcoming movie and it's licence holders merchandise.
On Our Website
We start the year with Lucky Draw month, publishing several Lucky Draw Transformers galleries throughout January.
Trans-Europe Express Group was formed on the 9th Feb 2006 by Cyclone-X and Nevermore with the hope that it would "be able to establish an efficient inter-European fandom". From there further fansites were added across Europe and into South Africa. In May 2006, Transformers At The Moon launched a 100% automated front-end website which would publicise the discussion and news from the group, the site was TheTransformers.eu. The site is available in English, Italian and Spanish at first and German was added in July.

Members of the group included:

Transformers Italia
Benelux Trans Fan Association
TF Archive
Transformers Italia
Transformers G The Site
"Greg Nell" - South African reporter
The Nordic TransFans Association
Hugo Horta - Portugal
TheTransformers.de
Transformers Online Russian
SU Domain
Transformers At The Moon
Wallas Transformers Toy Page
Transformers Megaweb
We also launch LuckyDrawTransformers.com in April 2006 and upload the first images of Silver Chromedome on 12th September.
We are contacted regarding an eBay auction for the Grandstand Convertor Alphatron which is using images from our website. We post a warning regarding the fake listing as we are not selling the toy.
We launch our 7th version of Transformers At The Moon in July, 3 months before the 7th Anniversary of the site.
Our Transformers store locator is re-launched supporting Toymaster, The Entertainer and Woolworths.
We launch a Firefox plugin allowing you to search out Transformers database from any website by highlighting a word on the page.
We Relaunched TheVisionaries.net in November with a new look
Conventions
DutchBotCon 2005
BotCon
Auto Assembly
TransformersCon – set to have Don Murphy appearing
Hong Kong Transformers Expo
Toy for the Year
The chosen toy for 2006 is Transformers Classics Starscream, a mold which would be used a lot over the coming years. The Transformers Classics line would eventually spawn off into Transformers Combiner Wars and bring many fan favourite figures back from G1.