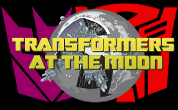 Out 16 year history continues with day 13 featuring 2011. The world was shocked by a magnitude 9 earthquake that devestated parts of Japan. The Transformers universe saw an increasing threat from the growth in popularity of 3rd Party products, though continued to grow with the release of Transformers: Dark of the Moon. Our website gained a boost from the film due to the name of the site.
Have a read of our 2011 Year in Review
---


Around the word


On March 11th a magnitude 9 earthquake hit off the coast of Japan causing a Tsunami with waves of over 130 feet high. The effects devastated parts of the country killing almost 16,000, injuring 6000 with 4000 missing. 4.4 million homes lost power, 1.4 million lost water, hundreds of thousands of buildings were destroyed and the Fukushima Daiichi Nuclear Power Plant suffers several meltdowns
Osama Bin Laden is found and killed by US Navy Seals in Pakistan
The Middle East goes through a period known as the Arab Spring with uprisings in Tunisia (January), Egypt (January), Yemen (February), Bahrain (March), Syria (March – to date), Libya (July)
The UK sees riots in parts of London and unrest in Birmingham
The US sees the Occupy Wall Street Protests
The Space Shuttle Discovery makes its last docking at the International Space Station
Steve Jobs dies and four days later Apple announce the IPhone 4S
Richard Branson opens the first commercial Spaceport in the US
Prince William and Kate Middleton are married on April 29th
Singer Amy Winehouse dies
Charlie Sheen is fired from TV comedy Two and a Half Men

In the fandom


The year starts where 2010 left off with more information on the 1986 Transformers The Movie being made public thanks to the Ron Friedman scripts
Death's Head returns to the Marvel universe via Panini's UK comics, taking on The Hulk. Drawn by Simon Williams, this Death's Head marks a return to his original form (we now own original pages of Simon's amazing work).
Popular Transformers At The Moon community member Galvy sadly passes away on the 4th January, we all kneel in honour of our departed friend.
BotCon announce their theme for 2011 with be Transformers Animated and the fan community go wild and the set sells out on pre-orders by March 26th
KO Toys announce a knock-off Fortress Maximus on February 7th and then cancel the item just ten days later.
Roll Out Roll Call 2 takes place in Fordingbridge featuring Simon Furman, Andy Wildman and Geoff Senior. We attend out first Roll Out Roll Call event, a show which costs less than 5 pounds to attend.
Leonard Nimoy is confirmed as a voice actor for Transformers: Dark of the Moon on March 31st
Paul and Davina Hitchens celebrate the birth of their first daughter Scarlett on the 13th April. Paul is a long serving fan, resource and dealer within the Transformers community (possibly the longest running Transformers dealer in the world)
Simon Plumbe, head of Auto Assembly loses his job in January which delays the release of the 2010 non-attendees packs. The lack of income doesn't impact Simon Plumbe as the 2011 show continues plans for 2012 are released and Auto Assembly Europe is confirmed.
Dave "Moonbase2" Wallace takes over YouTube with the official Auto Assembly YouTube channel and announcements. His charismatic ways soon lead to him being the face and voice of the UK convention scene.
A new shorter, more cartoon accurate Masterpiece Convoy (MP10) is confirmed. The figure would revolutionise the Masterpiece line and was a big improvement to the MP1 toy.
An auction of an unreleased Transformers Animated Thundercracker goes on sale reaching over $400 after 16 bids
Michael Bay and Steven Spielberg are inducted into the Transformers Hall of Fame
Jagex launch their MMO Transformers website (the game would not make it out of beta and went offline in early 2015)
We are invited to attend an early showing of Transformers: Dark of the Moon via an invitation from Paramount Pictures UK. By the 1st of August the third live action Transformers movie becomes the 10th highest grossing film of all time. Whether you like or dislike the live action Transformers movies there is no denying that they sell tickets and have bought money, and younger fans, into the brand as well as making Transformers a household name.
Frank Welker is confirmed as the most successful box office actor ever
The growth of 3rd Party toys continues with a new toy showed off pretty much every month and by November all the talk is about Hercules, a giant 3rd party Devastator toy
KO Toys post images of knock-off Gold Masterpiece MP1 Convoys
Auto Assembly comes under a spotlight due to unrest in Birmingham around the time of the show. Simon Plumbe confirms the event will take place, eventually setting a new European attendance record. The show also saw an increase in first timers, mainly due to its YouTube presence from David Wallace.
Beast Wars II is confirmed for a DVD release in Japan (yes we own it)
John Stephenson (voice of G1 characters including Alpha Trion, Thundercracker and Windcharger) passes away in August.
Transformers ReGeneration One is announced
The Lego Movie is confirmed in November 2011
Dan Gilvezan releases his book Bumblebee and Me
Chinese factory Jet Fair, used by Hasbro, is slammed for its poor working conditions
Hasbro sues ASUS over the use of the name Transformers Prime. They lose the case.
The year ends with Perfect Effects teasing its Lio Convoy and Big Convoy toys. Lio Convoy became Leonidas and was only released in 2015, some 4 years later. So much for their "coming soon" tag.
Our Site
We post up galleries of more of the Transformers Animated Lucky Draw toys and continue to publish Transformers trademark information.
We publish the extender Transformers Universe profile for Whirl from an extract of some G1 cartoon bible information which we own
Steve attends the Winter Wonderfestival in Tokyo Japan with friends (his second trip to Japan in 4 months). This is an experience like no other with the scale of the event beyond anything the UK has ever seen.
During his trip to Japan he is able to confirm that our Gold Big Convoy is official purchasing a magazine with the original draw (a magazine that we can't find at the moment)
We purchase some original G1 Paint Samples for the European Exclusive Motorvators (the recolours of the Brainmasters) directly from a former head of Hasbro UK.
We later purchase a complete set of hardcopies of the Aquaspeeders and Storm Troopers, though we are still yet to feature these figures on our site.
We mirror and publish lots of instructions for Transformers Dark of the Moon toys (via Hasbro UK) in May.
We are invited to a preview of the Activision Transformers Dark of the Moon game where we interview Sean Miller. Later in May we are given exclusive images of the Spider-Man Edge of Time game by Activision, which we publish on Facebook.
We start to publish our collection of Japanese Magazines which we have been collecting over the last year (to help gain factual information on the Japanese prize campaign items). At the time we have over 40 magazines ranging from 1987 to 2011
We attend our third BotCon in 6 years (2007, 2009, and 2011) which takes place in Pasadena. To-date this is the last BotCon we have attended
We launch our Google Plus page before Google officially launch the site for non-individuals (so it gets removed. On the 7th November we relaunch the Transformers At The Moon Google Plus page once they allow organisations to have pages
We publish our very own Ark Addendum featuring the Beast Wars II bible which we own

Conventions


Auto Assembly
Auto Assembly Europe
BotCon
C.O.N.S
Dairycon
Roll Out Roll Call 2
SavCon