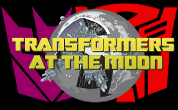 As you have no doubt notice the number of updates to this website, including news stories, has gradualy become less and less over recent weeks and so I thought I would take the time to update you all as to why this is the case.
For those of you who do not know this website was set-up and run by some twins 12 years ago. In fact the site first launched on the 29th October 1999. However, for the last few years, as we have gotten older, both of our professional careers have taken up more and more of our free time. Its fairly common for both of us to work 12-16 hour days and personally I have worked 37 hours straight only a few months ago. Because of this the time we get to maintain the website code, add new galleries and launch new features has dwindled. The last year has been especially difficult for us as my brother, who you may know as Moonbug, no longer lives in the same town as myself and he use to maintain a lot of the content whilst I was working on the code. During this time, and indeed the year prior, I have been re-writing the whole website from the ground up. What was suppose to have been a 6-8 month project has slipped to 2 years. I was hoping to launch the website this month as a part of ther 12th year anniversary celebrations, however as of last night my the motherboard on my main computer has died. The machine has been on its last legs for a while with both the graphics card and soundcard failing and finally the fan on the northbridge has once again packed in causing the board to overheat and fry.
The good news is that when the issues stared all of the data was backed up onto an external hard disk so I have, at most, lost about a few days worth of coding and 2 months worth of emails to an old email address.
I will continue to update the news from work, when I can as well as from home via my phone or this extremely low powered netbook whilst I order and re-build a new computer.
My brother is currently out of the country on holiday but once he is back I am sure that he will try to update the site as much as he can whilst I am unable to add new galleries, yes this netbook is that low powered it can't handle high res image editing.
I will continue to try to complete the last 3% of the website re-write as well as things are so close to launch but I wanted to let you all know that if things seem quiet around here for the next week or so it is not because the website has stopped, on the contrary, we have a lot of unique content that we have been preparing to add to the website from hard copies and testshots through cartoon models and behind the scenes Sunbow documents as well as general toy galleries.
What it does mean though, is the big celebration I was hoping to have to commemorate the 12th aniversary of the website will be delayed, perhaps to the 12th anniversary of the official launch of the site which was the 11th November 1999.
Thanks,
Steve AKA Quartz