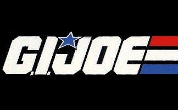 IESB recently interviewed G.I-Joe and Transformers producers Lorenzo di Bonaventura regarding both films, though primarily G.I-Joe. Here are some quotes.
When asked about Marlon Wayans playing Ripcord his reply was
Well, let's talk about Marlon for a second. A lot of people are fans of his from the comedic point of view obviously for all the right reasons, but what I think everybody forgets about is how damn good he was in Requiem for a Dream as an actor. And, when we were trying to figure out who would be the right element to make this combination work of Duke as the leader and Ripcord as the best friend who sorta gets Duke in trouble all the time and Duke has to bail him out all the time and have fun with him, we needed a guy who's gonna be funny and we needed a guy who was going to be a good actor. And we went to Marlon and said, "We'd love to talk to you." And he's a gigantic GI Joe fan and immediately asked, "is Cobra in it, is Destro in it?" I mean before he even got to read the script he was so much fun to talk to because he understood what it was. So he got it immediately, and when we did the test, you know, we all looked at each other and the studio and there isn't one person who didn't think it was a no-brainer. So, from our point of view, he's playing a military character who's got some real good quips but he's got to be good, he's got to be physical, and I mean Marlon is a strapping guy, he's got good size to him. So, I think the fans will feel, when they see him, that he is playing the solider that they anticipate anyone from the G.I. Joe group to be.

When asked how the search for the actor to play Destro is going, Lorenzo said things are getting close.
"Within the next two weeks, I will comfortably tell you that. We don't have a guy chosen, we have the list down to about 4 or 5. All of them are of the English, Irish, Scottish persuasion shall we say."
He also confirmed that Hawk should be cast within the next two weeks and that Zartan will also appear in the movie.
On a Transformers Movie 2 note, Lorenzo was wasked about the script and here is what he had to say.
"We're nowhere because of the strike, we won't know until we come back. We have a very fine outline and we know exactly where we want go with the movie but until this writers strike comes back, we'll find out exactly where we are. Michael is completely on top of every detail. He's designed a lot of great stuff already. He's got a lot of great sequences imagined but you know, he needs some writers to work with before he's ready to go, so I would say June 2nd is an unofficial start, it's the target date we'd like to go for but, you know, we've got to get some writers to help us."
You can read the interview in full here.