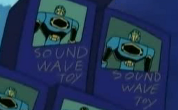 MTV Geek are reporting rumour that having recently bought LucasFilm to add to their portfolio including Marvel and Pixar, that Disney are in talks to aquire Hasbro Inc. MTV Geek claim to have been told that "these are still just discussions at this point, but serious enough that something could be announced at any time and create ripples throughout the entertainment industry. The Lucasfilm acquisition has been reported as taking as few as 6 months to complete. On the other hand, Disney Chairman and CEO Bob Iger has until 2015 on his current contract, and he waited about 3 years in between the acquisitions of Marvel and Lucasfilm, so we may be without firm news on this for some time."
If this rumour does turn out to be true it's affects will be far reaching indeed as it is likely to signal the end of both The Hub (A Hasbro - Discovery joint venture) as well as the relationship between Hasbro and Paramount for the live-action franchise for both Transformers and G.I-Joe, when the current agreements expire. Remember, Paramount had the Iron Man rights originally.
SlashFilm has joined in on the discussion and agrees with us regarding this pointing out that "If the deal follows the LucasFilm model, those rights [the live action movies for Transformers and G.I. Joe] would likely stay with that company, at least until some kind of contract runs out.". The also make mention to the fact that Universal had controlling rights to a collection of Hasbro Inc properties including Clue (Cludeo), Ouija, Stretch Armstrong and Battleship, but famously dropped most of them and only released Battleship. Wirth Disney owning their own studios, this would no longer be an issue for Hasbro, Disney could just churn out movies of all of their IPs at will.
Hasbro Inc stock has also seen a recent rise.
Stay tuned as there is likely to be much more on this story over the coming days, weeks and months