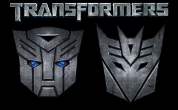 Huffington Post have recently held an interview with Transformers Director Michael Bay regarding why he choose to return to the franchise, whether Peter Cullen would remain the voie of Optimus Prime and whether the 4th live action movie would ignore the previous 3 and indeed be a reboot or whether it would continue within the same universe. Below you will find an extract from the interview, which you can find in full here.

Why do you want to do it? I was under the impression that you were done after "Transformers 3"?
I thought I was done. Then the ride came out [at Universal Studios Hollywood] and the two-and-a-half-hour lines. And then you're thinking, Oh my God, someone's going to take this over. And you start doing a lot of soul-searching. Like, OK, I'm about to do a little movie, "Pain & Gain" ... and the studio says they want to restart the franchise. And someone could come in here and screw it up, you know? So I'm thinking that if I do this last one, we set it on a new footing, we change a lot of things -- but we keep the history of the three in place. But we broaden it so it can be set up and be carried on -- it would have a better chance for survival, I guess. You know?

So with the plot of "Transformers 4," it's not like the other three movies didn't happen? It's not a reboot?
No. We're basically taking from the history of where it was -- or where we left it in Chicago. And we're going to carry it on from there.

I spoke to Peter Cullen at Comic Con earlier this year. He said he doesn't know if he's going to be back as the voice of Optimus Prime or not. He'll be back, right?
Of course! Of course.