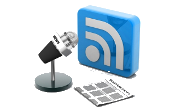 Are you on Google Plus? If so, and you are free next Friday, why not join me for a special edition of Collectors Hangout where I will be chatting to Domingo "DakMank" Rogers about Transformers in general, our collection, and well as taking your questions LIVE.

I will joining the hangout from "The Transformers Museum" (so the display room) where I will hightlight some pieces of the collection, perhaps sharing a few things you have never seen before and generally chewing the fat.

The Hangout will broadcast on Friday 28th December from 5pm GMT (9am PST / 11am CST / 12pm EST / 3pm BRST / 1am JST (on the 29th December)) which is a special time for Collectors Hangout and should make it more easily available for European Transformers fans as well as fans from both South and North America.

You can check out the link for the Hangout here.