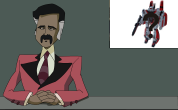 We have found some new trademarks filed with the USPTO. The trademarks are:
You can view all of the details of these and other trademarks within our exclusive Trademark Application area of the website which features trademark applications from 1984 through until the present day.
The mark comes three years after a Mattel applied for a toy related mark which recently became a registered trademark once again.
You can view details of the application below:
| | |
| --- | --- |
| Word Mark | DINO RIDERS |
| Goods and Services | IC 041. US 100 101 107. G & S: ENTERTAINMENT, MOVIES, TELEVISION SHOWS, WEBISODES, ONLINE CONTENT, ONLINE GAMES |
| Standard Characters Claimed | |
| Mark Drawing Code | (4) STANDARD CHARACTER MARK |
| Serial Number | 88202894 |
| Filing Date | November 21, 2018 |
| Current Basis | 1B |
| Original Filing Basis | 1B |
| Owner | (APPLICANT) MATTEL, INC. CORPORATION DELAWARE TWR 15-1 333 CONTINENTAL BOULEVARD EL SEGUNDO CALIFORNIA 90245 |
| Attorney of Record | MICHAEL MOORE |
| Type of Mark | SERVICE MARK |
| Register | PRINCIPAL |
| Live/Dead Indicator | LIVE |