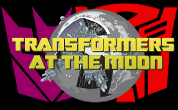 ---
World News


RMS Queen Mary II is christened by the Queen and is still (to date) the largest ocean liner in the world
10 additional countries join the European Union
Fox Hunting is outlawed in the UK
The CIA admit there was no imminent threat of weapons of mass destruction in Iraq, whilst the US hand sovereignty and control of Iraq back to its people.
Afghanistan holds its first ever democratic election
George Bush gains a second term in office whilst Janet Jackson has "that moment" during the Super Bowl halftime show
Facebook launches, though only to members of Harvard (in February) and later in the year expands to other Boston and Ivy League Colleges
A previously unknown species of humans, Bronies are discovered in Indonesia. Ok it was actually Homo Floresiensis
The strongest recorded earthquake in 40 years, measuring 9.3, causes death and devastation in the Indian Ocean killing at least 290,000 people.
In the world of Transformers


Tony Pope, the voice of Wreck-Gar in the Transformers Series (not movie) sadly passes away.
The Official Transformers Collectors Club sends out its confirmation letters in January.
Hasbro lift the band on Dreamwave comics being sold overseas.
Simon Furman's Ultimate Transformers Guide goes on sale, though attendees of the 2004 Auto Assembly get an advanced "special edition" copy. This special edition included a signed sticker in the front of the book.
Hasbro confirm that the Transformers Movie Don Murphy has been talking about will go ahead and John Rogers is announced as the writer (though he doesn't stay on board)
In Japan the Robotmasters line is launched (see toy feature of the year).
Atari release another PS2 Transformers game.
Transformers Galaxy Force is confirmed in Japan just prior to a second new look in a year for our website.
March saw the release of Series 2 of Beast Wars as well as Series 3 and 4 of Transformers G1 in the US. In the UK Metrodome film footage at Transforce and Auto Assembly which will go on to make up special features in their release. We feature on this (as well as appearing briefly in the US version). Metrodome also announce they will be releasing the Japanese Transformers series in the UK, as well as Visionaries!
Our WAP site (the old websites designed for Mobiles before smart phones) continued to grow in its' popularity.
We continue to support Part One's e-Hobby shop as its' primary European distributor taking orders for its exclusive figures as well as regular toys.
Our predictions come true and Shinning Unicron (Green Unicron) is shown off at Wonderfest in Japan, rumoured to be limited to 10. Later in the year Gold Masterpiece Convoy is announced, limited to 20, this is a mail-in prize campaign where you had to save up "robot points" and then send off to be entered into the draw to win the figure. The Custom Grand Convoy (limited to 1) Lucky Draw competition takes place, we didn't win but we do own the figure.
Our Black Sixshot gallery is put online, the first gallery of this toy on the web.
Spacebridge.net is launched by Paul Hitchens whilst our own website breaks the 1 million hits a month barrier in March, making it our most visited month in the 5 year history of the site. We also launch a new version of our site.
Lunchtime Specials become the talking point of the Transformers fandom. What are these clear Collectors Edition toys? Fakes, Testshots, who knows for sure. What is sure is that in May 2004 our delivery of 14 of them arrived from Hong Kong.
A MOSC Bumblejumper figure sells for over $3000 on eBay (the last time we saw this toy for sale was for £50, and we turned it down when we were offered it for £5).
A Yahoo Japan Auction for the one of a kind BT-08 Meister Mayuko Iwasa Edition ends up selling for over $2800
The Transforming Citroen C4 takes UK TV by storm.
We launched TheVisionaries.net

Conventions


We actively promote both UK planned shows for this year, Auto Assembly and Transforce (which returned after a year absence). Auto Assembly start a fund raising campaign to bring a voice actor to the UK with High Technology Publishing paying for Wally Wingert's flights, whilst Transforce announce they will have a preview of the new Transformers Movie! Of course nothing comes of this as it's only 2004.
Auto Assembly 2004 becomes the first 2 day TF convention in May and becomes the second UK show to break the 300 mark with 320 attendees and the first Un-Official UK Transformers convention to get a voice actor (Wally Wingert) (SP)
DutchBot 2004 – largest Dutch show, third largest in Europe (280)
Transforce returns for its last show with 329 attendees and a secret guest of Anne Bryant (the lady who wrote the Transformers Theme Tune along with various others)
In the US BotCon (now un-official) goes head to head with OTFCC in the first of the Transformers Convention Wars. Surely this can't end well for the BotCon brand and the Hartman brothers can it? Well in June Pete Sinclair announces that BotCon isn't over and they are working on new plans. In September, shortly after OTFCC 2004, 3H loose the licence from Hasbro and OTFCC dies leaving the future of an official convention in limbo.

Toy Buying

Our toy buying slows in numbers, 164, but increases in cost as we purchase several Lucky Draw Transformers during the year as we start our big push on becoming the ultimate Lucky Draw collectors. This is the last year we keep a count of what toys we purchase (until 2007) though we do continue to keep a record (just not the amount). By now we have added over 900 toys in the 5 years that our website has been online.
Focus Toy for the Year
Our focus toy for the year is Transformers Robot Masters Beast Megatron. Whilst Transformers: Energon is the main line in the West this short lived series in Japan holds our interest far more. Featuring new molds as well as some recolours from previous lines, Robot Masters is a strange Japanese mash-up which includes a Transformer who has both a Convoy (Optimus Prime) and Megatron head in the form of Reverse Convoy.
The Beast Megatron figure from Robotmaster is actually a really nice toy with some advantages over the regular Beast Wars Megatron toy such as the tail coming off to actually give him a hand.