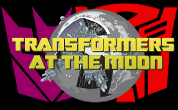 ---
What Happened Around the World
Hurricane Katrina hits the US killing 1,600 people and flooding 80% of New Orleans, later Hurricane Stan also kills over 1,600 in Mexico and Central America
Terrorists detonate bombs in London killing over 50 people.
Pope John Paul II dies
YouTube is founded
The ESA Huygens Titan probe lands on Titan
England wins the Ashes after far too long.
Transformers
Barry Stigler, the voice of Robots in Disguise Scourge passes away.


In January Hasbro announce that Fun Publications, led by Brian Savage, have been granted the licence to the Transformers brand to run a fan club and conventions.

They are joined by "The Inner Circle" of Transformers fans including Jon and Karl Hartman, Pete Sinclair, Rik Alvarez and Ben Yee.

Pete still works for Fun Publications today.

At first the show it named the International Transformers Collectors Convention until the 27th March when Karl Hartman and Pete Sinclair confirm the name BotCon has been sold to Fun Publications.

In April 3H files for bankruptcy.


Around the same time rumours of Dreamwave not paying staff and reforming as DreamEngine run rampant on sites like Comic Book Resource.

It appears the Transformers brand recovers from one debacle straight in to another.

On the 4th of January Dreamwave publish a press release confirming that they will be closing after 8 years in the comic industry.

2 days later Hasbro confirm that the licence was removed from Dreamwave in December 2004.

Rumours fly that Devils Due has gained the licence, only to be quashed later.

In April it is confirmed that a new company has the licence but Hasbro will not name who that is.

In April Hasbro announce that IDW Publishing have gained the licence.

In August Pat Lee files for bankruptcy.


John Rogers steps away from the Transformers Movie and is replaced by Roberto Orci and Alex Kurtzman as writers for the planned Transformers movie.

A release date of Thanksgiving 2006 is announced by Don Murphy (though that doesn't pan out).

Michael Bay is linked to, and then confirmed for, the Transformers Movie.

On 13th July Hasbro announce an official release date for the Transformers movie will be the 4th July 2007 (another 3 years to wait).

In December rumours fly that Paramount are set to buy out DreamWorks whilst Don Murphy confirms that Arcee has been dropped from the Transformers Movie.

DYK: The car / character that was Bumblebee in the Transformers movies was originally going to be red and called HotRod?

A former Takara designer confirmed this in September 2015


Galaxy Force starts in Japan in January and is confirmed as Transformers Cybertron for the west.


JD Productions run a US Lucky Draw campaign for a non-official product (an Energon Black Zarak) limited to 4 with the 5th sold on eBay.


Index Corporation buy 20% share in Takara from Konami, who bought the shares in 2000, in April.

Then in May Tomy announce its merger with Takara to form Takara-Tomy.


The first fake Alternator Sideswipe toys are found.


Star Convoy is reissued


Peter Cullen attends his first Transformers convention, Cybercon 2005.


Auto Assembly and TFAuctions team up to raise funds to pay for more guests for the only UK Transformers show planned for the year.

The guest for this year is Neil Kaplan and by May AA 2005 becomes the largest event for the Birmingham based Transformers show passing 323 pre-registrants (still 77 behind Transforce), but by the time the show takes place on the 4th June it sets a new record of 409 attendees!


We hold our first toy display at a Transformers show, Auto Assembly 2005, featuring our Lucky Draw collection in a plastic display cabinet which we made.

This is not an official Auto Assembly display as we pay for the table.


JE Alverez announces he will be holding a Lucky Draw and Rare TF Panel at BotCon (though a lot of the information covers the Lunchtime Specials).


Paul Hitchens runs Transformers : The Movie panel with various previous unseen information).

Lots of this information has still only been shared during this panel, he should really do another.


Deaths Head wins a competition on Marvel.com to feature in Amazing Fantasy 16.


TFAuctions purchase the Transformers licence from Hasbro.


The year ends with TFW2005 stating that BT-17 Convoy and BTA-04 Black Convoy have been cancelled
On our site
We suffer a lot of web hosting issues, changing providers and servers several times (four times in a month) to cope with the traffic.
In April we pass 1000 toy galleries during our Lucky Draw weekend (where we published several Lucky Draw Galleries over a weekend – which then continues throughout that month as we buy more shinny goodness).
We add Transformers Trademarks to our WAP service for mobile.
Our e-Hobby orders continue and we confirm that Cobalt Sentry have been packed with incorrect weapons.

We arrange for replacements to be sent out from Part One Ltd so we can ensure all our customers have the correct weapons at no extra cost.
We publish various Hasbro Trademark news first, thanks to Steve's bots.
We appear in Model and Collectors Mart as part of the article on Auto Assembly and Transformers.
V6 of our website is launched in September 2005
We close our website for 3 weeks as we travel around the world (UK to LA to New Zealand (all over) to Hong Kong and back to the UK)
Conventions
TransformersCON 2005 (now TFCon)
Cybercon 2005 features Peter Cullen as a guest
Auto Assembly 2005 becomes the largest ever European Transformers convention
BotCon 2005 is the first under Fun Publications banner, featuring Descent into Evil – which doesn't sell very well
Diarycon 2005
Foros de Transformers Hispanos (Spain)
Featured Toy for the Year
Our featured toy is Primus form the Galaxy Force / Cybertron line (although it was not actually released until 2006). We chose to this toy to represent the Cybertron / Galaxy Force line as it's the easiest toy to get to in our collection from this line and its release was a significant one.
Like with Unicron, this is one of the exceptions we are using to represent the year.