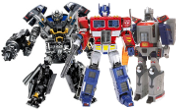 ­KOToys have posted more images of their upcoming releases that we have been recently covering.  First up GenZhao posted some more images of the final samples of Ghost Thundercracker and Ghost Skywarp.  These toys are knock-offs of the Transformers Classics Starscream figure, made up to look like Thundercracker and Skywarp but with transparent plastic.
This was followed by more images of the boxes and cards for their upcoming combiner Cassette knock-offs.  These include the first two of the rare and high-priced Japanese dinosaur cassettes.  The boxes and inserts are made up to look as close to the originals as they could, which means you must take care when seeing these figures for sale.  Though you will note that at the moment both of the Japanese Dinosaur cassettes have the same numbered instructions. This will probably change come the final release, but if not it will be the best way to tell the figures apart.
This was then followed up by more images of their upcoming Death Starscream figure.  This toy is based on the e-Hobby Black Starscream that was released during the Collectors Edition years.
­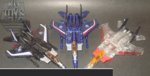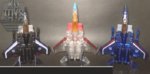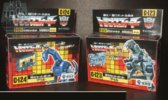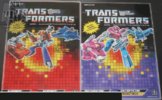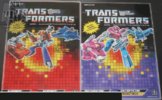 ­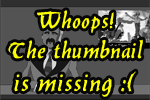 ­