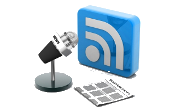 It's catch-up time here at Transformers At The Moon and what better place to start than by uploading the rest of the Japanese Hobby Magazine scans we're collected for the last 6 months (don't worry we still have about another 30-50 back issues from the 90s to scan through yet). So without further-a-do, here's the list of which magazines are now available:
Dengeki Hobby
I've added the Feb 2012 and June 2012 issues.
Figure King
Issues 168, 169 and 171 are also now available.
Hobby Japan
The June 2012 issue is now available.
Hyper Hobby
For Hyper Hobby, you can now find issues for March, April and May 2012 all online.
TV Boy
We've added the March, April, May and June 2012 issues of TV Boy to our archive.
TV Magazine
The Jan 2012 issue has finally been added.