Surge
Click the link or image above to view the
Surge toy gallery
. The gallery contains 6 images of this figure for your viewing pleasure.

Transformers Generations Deluxe
The Transformers Generations Book and Transformers Generations Deluxe Book both contained various Transformers concept art, most of which had never been seen before. Transfor ....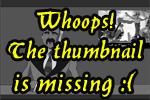 Hasbro Inc submitted a trademark application for
DARKLING LORDS
with the USPTO on the Monday, 28th September 1987. The mark was submitted within the category
TOY ACTION FIGURES, TOY VEHICLES AND RELATED ACCESSORIES
and currently has as status of
Registration cancelled because registrant did not file an acceptable declaration under Section 8. To view all documents in this file, click on the Trademark Document Retrieval link at the top of this page.
.