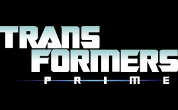 Hollywood Reporter are reporting that Hasbro have opened discussions with Paramount Pictures, Steven Spielberg and Michael Bay about making a fouth live action Transformers Movie.

"­­CEO Brian Goldner says the toy giant continues to have a slew of films in development, but won't make their own films like Marvel.

NEW YORK - Hasbro CEO Brian Goldner said Monday that the toy giant is in active discussions with studio partner Paramount, director Michael Bay and Steven Spielberg about a potential fourth Transformers movie, adding he hopes to have news to share in the next quarter.

Speaking on his company's third-quarter earnings conference call, he also said that Hasbro continues to develop entertainment projects based on its brands - despite some delays and challenges. "We continue to actively develop a number of additional Hasbro films with great partners and writers, including Micronauts, Ouija, Candyland, Risk, Stretch Armstrong, Clue and Monopoly," he said."