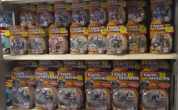 We thought we're share some of the more crazy priced auctions which are currently on eBay with you all so you can start the year with a smile.
First up there is an auction for the Transformers Prime Arms Micron Gaia Unicron
for the low low price of just $3,640!! Don't worry too much though, the seller is offering free shipping.
If Transformers Prime is not your thing and you are more of a G1 collector then how avout a never been opened Scattershot
for the bargin price of $5000 (free shipping within the US, no international shipping is available). The toy comes complete in a damaged box, and credit options are available ....
Are you looking for Transformers Victory figures? Well how about a MIB Doryu
for the low price of £1500.00, because you couldn't possible pick up the giftset for that price or less if you waited.
Are you a fan of the Transformers Universe Classics series? Well how about getting 23 loose figures, with Onslaught missing weapons, for the low price of $2,499.99. That is just $113.63 per figure. Granted there is a Collectors Club subscription figure and club exclusive in the set, so lets say it's $100 for each of the other loose figures. Again, shipping is free.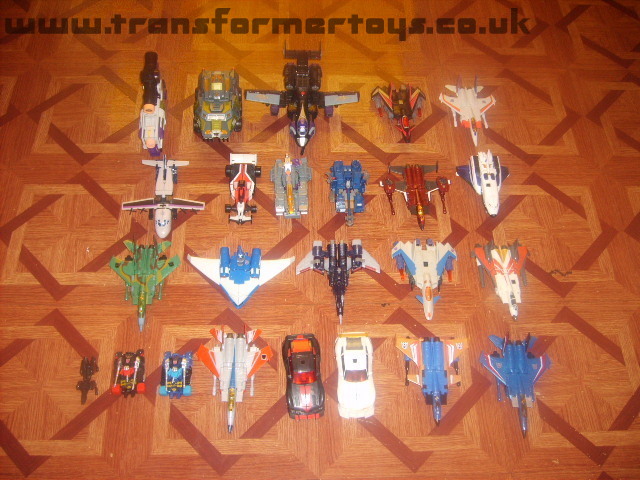 Still got money to burn? Then how about a Botcon bargin? You can pick up the Transformers Botcon 2008 SHATTERED GLASS Box Set
for just $1,999.96 I mean it's under $2k it must be worth it right ...
Still not convinced? How about a loose Fortress Maximus
for just $1,999.95 because it's not like there will be many complete Fortress Maximus' around soon ....
UPDATE: The last auction we covered earlier as for RotF Devastator was actually for a set of quite a few figures so it's not as bad as it seemed at the time and thus it has been removed
Disclaimer: If you run any of these auctions and do not appreciate the sarcasm contained within this news post then you really shouldn't have posted the prices so high in the first place should you.