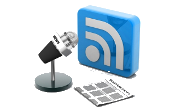 The 127th issue of Figure King magazine was released today in Japan and includes article on Transformers Encore Metroplex, the Suntory Limited coffee boss campaign figures, Transformers Henkei Prowl, Sunstreaker and Galvatron, the heavily delayed Binaltech Convoy, Alternity Convoy, Transformers Crossovers and an article on the TransformArt exhibitions.
The article on Encore Metroplex covers the history of the character including pictures from Scramble City and the G1 cartoon, as well as highlighting the mould difference on the tank turrent (Slammer). The article also confirms, once again, that the toy will be the chromed legged rubber wheeled version.
The Suntory Limited coffee boss campaign figures, which we first reported on the 18th August, are highly cartoon accurate non-transforming figures, think back to the SCF toys, and like those have chase figures, the chrome toys, of which the parts will be spread over a few cans.
Images are published in the issue of the Transformers Henkei Prowl and Sunstreaker figures. The images are of the Japanese versions and not the US figures. The toys are due out in October, and the magazine announces that Galvatron will be the next Transformers Henkei toy released after these toys, with a picture of his head being published.
This issue of Figure King states that the much delayed Binaltech Convoy figure will finally be released in Japan on the 2nd October 2008. Previously the figure had been reported as being released at the end of September via he TakaraTomy Generation One website.
The article on the Alternity GT-R figure publishes the prototype image which was recently seen on the internet. It also states that the automatic transformation system has been dubbed "Synchronized Tec" in a similar way to the "Automorph Technology" Hasbro use on the Transformers Movie toys. No information was published concerning the name of the character, the retail price or the release date.
Credit goes to Snakas for the original report.