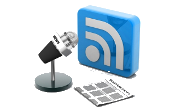 IGN recently sat down with Transformers Prime producer Jeff Kline and performed the following interview
IGN TV: You left off at the end of Season 2 on quite a cliffhanger. Obviously, Optimus is in pretty dire straits…


Jeff Kline: He is! And hopefully we've established over the course of our series that we're not afraid to get rid of a character, if that's going to serve our overall storytelling better. Which isn't to say he won't be coming back in some way. I'm just saying you can't be sure, which is what we're always trying to suggest with our storytelling.


IGN: How much closure should we expect as the series wraps up?


Kline: We found out early enough that we were going to be wrapping it up at the end of [episode] 65 that we had time to actually close some of the stories we wanted to close. So we tried really hard to give a satisfying conclusion to this version of the Transformers saga. The fans will tell us if we've succeeded or not, but we went into it really trying to satisfy those who've been with us for these three years.


IGN: Can you talk about the introduction of the Predacons?


Kline: Well, actually, we had started working on Season 3 and writing Season 3 before we got permission from brand to use the beasts. And then that kind of came through and we did a little rejiggering, but not a lot. It actually ended up being a fantastic thing for us, because we're always talking about, 'How do we keep shifting allegiances? How do we keep the sides out of balance?' Especially having the Autobots be at a disadvantage, in comparison to the Decepticons - and bringing in the Predacons really let us do that. It really let us upset the apple cart in a way that I think we benefited from and hopefully we take it to a place that surprises and satisfies.


IGN: I heard there might be some references to the 1980s animated Transformers movie this season?


Kline: I think, quite honestly, we do little homages to everything in the Transformers universe. There are little nods to G1, there are little nods to other series. There's definitely nods to the movies. We're all fans, so we try to drop some Easter Eggs in there periodically. Obviously the movies and we live pretty separately. We mostly make sure that we're not contradicting each other and not duplicating each other, but we've been given some pretty free reign, which I appreciative. Conversely, I know very little about what the next movie is going to be, but I'm sure it's going to be great.


IGN: We've gotten hints at another iteration of a Transformers animated series coming in the next year or so. Will you be involved with that?


Kline: Yeah, at the moment it seems like both Hasbro and The Hub would like this group that did Prime to be involved in the next iteration, which I, of course, appreciate and we would love to do. We're kind of in the earliest stages of development and character work and conceptual stuff, but if all goes according to plan, yes, there will be a new iteration of Transformers and the Prime group will be the group driving it.


IGN: is there a character you're particularly excited for the fans to see this season?


Kline: I think I'm going to get in trouble if I don't say the Predacons! I'm pretty sure that is the answer. And the reality is Predaking especially is pretty kick ass – from a design perspective, from a character perspective and from where we take him in an arc, he's a pretty great addition.