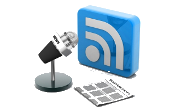 We are pleased to announce that we has finished revamping our Hasbro Instruction Sheet archive so that you can now view just the instruction sheets belonging to the Transformers series, just the G.I.Joe instruction sheets or, if you wish, you can browse through all of the Hasbro Instruction sheets which we have to offer.
The search functionality has also been fixed, which will help you find the sheets you are looking for.
We currently have 1040 Transformers instructions, 308 G.I.Joe Instructions and a grand total of 3019 overall Hasbro Instruction sheets from a variety of toy and game lines. This number will expand to over 6000 by the end of the day
Enjoy!