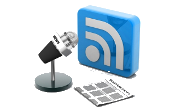 In an articles entitled " 'Transformers: Prime' producer talks Beasts, mythology, Michael Bay", Transformers Prime producer Jeff Kline has sat down with LA Times to talk Transformers. The article, which can be read in full here, includes the following snippet on Season 3 and a preview of what is to come during the Beast Hunters story arch.
HC: Have you formulated a new three-year plan?
JK: We definitely reconfigured ourselves through Season 3, which we are in production on now. One of the nice things about "Transformers: Prime," not true of all animated series, is that we have a full-time writing staff. A lot of animated series have to make do with one story editor and freelancers. It can be very hard to plot out long-term stories by yourself in a room. But we have a full-blown writing staff, so we spend a lot of time before we get down to script writing talking about where do we want to go, where do we want the characters to go.
HC: What can people expect in Season 3?
JK: As anybody who's been watching the show knows, we tend to get bigger and bigger and paint ourselves into corners. So the end of Season 2 will paint us into a corner and hopefully you'll be surprised at how we get ourselves out of it. For Season 3, we're actually bringing Beasts into the story, which is a big game-changers. Not necessarily "Beast Wars" way or "Dino-bots" but Beasts, which are part of the Transformers lore. For us, it's important to be able to justify that previous lore within our own continuity. One of the big things for us is the idea that Earth and Cybertron have been interrelated for eons. The Unicron arc played with that quite a bit. But Season 3 will be even more about how Earth and Cybertron are brother, or twin, planets in some way. And, as we've been doing for two seasons, allegiances will change, good guys and bad guys will switch sides, new elements will be brought in and old elements will be sent away. We try to change it up because we always want our Autobots at a disadvantage. From the very beginning, there have always been fewer Autobots than Decepticons, they're technologically disadvantaged. We'll continue to try to stack the deck against them.