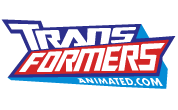 Below you will find some newer, larger images of Transformers Movie Bulkhead in packaging.

Motto: "I kinda broke this thing. And those things. And that pile of stuff over there. Sorry"
"If there's one thing BULKHEAD is really good at, its smashing stuff. It's his specialty. In fact, he's so good at it that he's even good at it when he doesn't mean to be. In a fight, you can count on him to smash the DECEPTICONS nearby parked cars, other AUTOBOTS, low-bloating billbords, and occansionally himself. The irony of it is that he's a natural builder who loves to make things, He'd much rather be creating something, but when you're as big and strong as he is, stuff just sort of seems to get smashed."