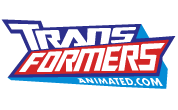 TFWorld2005 have been in contact with Cartoon Network Australia to find out the status on Transformers Animated in Australia. Here is what they said.
Hi (name removed)!
Thanks for the email.

I've checked with the programming guys and they have told me that later in the year we will be airing Transformers Animated
There are no exact dates yet unfortunately.

Hope this helps!

Rhys Booth
Office Executive
Cartoon Network.
Good news for Australian fans. Other international fans should also not worry, we've been told that buy-ups for Transformers Animated went well, and is much higher than the previous Transformers series. Unfortunatley we're not in a position to post details at the moment, but we're hoping to get the green light soon.