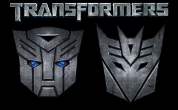 Several websites have videos and image galleries covering last nights LA premier of Transformers Revenge of the Fallen. Below you will find a list that was compiled by transformerslive.blogspot.com

Videos
KABC-TV LA - Multiple Transformers 2 premiere related video of their coverage of the event.
On The Red Carpet - Also from KABC, about 15 videos from the red carpet with Shia, Megan, Josh, Tyrese, Linkin Park, Ramon, Julie White (looking good), Kevin Dunn, Jon Voight, Isabel Lucas, Michael Bay and Scott Farrar (FX guru).
Hollywood Scoop - Their report from the event.
MaximoTV ROTF - From YouTube, video from the red carpet as stars showed up.
MaximoTV Megan Fox - Coverage of Megan and Shia running the press gauntlet.
MaximoTV Olivia Munn - Fan of the Munn, about the only reason linking to it.
More YouTube videos - Did a youtube search sorted by newest to find even more.

Pictures
Seibertron.com - Gallery of images that covers the setup for the premiere later that night.
ROTF Premiere Gallery - Tons of pictures at the stars and such that showed up for the premiere.
Shia LaBeouf - The unlikely action star has he walks the premiere carpet.
Megan Fox - The lovely star in white as she makes the red carpet rounds.