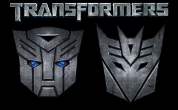 Fanblog, transformerslive.blogspot.com, has posted a scan of a call sheet used on Wednesday June 4th for the Bethlehem Steel shoot for Transformers 2: Return of the Fallen. The call sheet lists all of the characters (and cast) used at the site and also reports on some of the Transformer characters. Those mentioned in the blog article are:
Ironhide
Bumblebee
Arcee (Motorbike)
The Twins (Ice Cream Truck)
Stinger (Porsche)
A Decepticon Audi RS8
Wheels / Wheelbot (a go-kart)
Jetfire (SR-71 Blackbird)
Constructicon Earth Mover
Its quiet likely that many of these characters will be Allspark infused Earth machines, much like the Moutain Dewbot, but only time will tell.