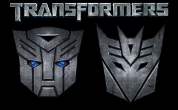 In an interview with the website SlashFilm, Michael Bay as confirmed that Transformers: Age Of Extinction, the 4th live action movie, will be the first film to be shot in full with IMAX digital 3D cameras. Below you will find an extract from the article that relates to TF:AOE.
Up until now, every feature film shot in full IMAX (of which there have been only a handful – The Dark Knight, Transformers: Revenge of the Fallen, The Dark Knight Rises, Mission: Impossible Ghost Protocol, Star Trek Into Darkness and now The Hunger Games Catching Fire) has filmed with a 65mm 2D IMAX film camera. IMAX has a 3D film camera available, but most filmmakers find it too big and loud to actually use. (Star Trek Into Darkness is the only of those films to be exhibited in IMAX 3D, but it was post-converted.) It wasn't until recently that IMAX created a 3D digital camera, which will allow 3D capture in full IMAX. The first filmmaker to use that is Michael Bay on Transformers: Age of Extinction. That camera is much smaller and lighter than the other IMAX 3D cameras and will be used quite a bit in the future. There is no 2D digital IMAX camera, but one is being developed. Murray explains some more:

[The 3D digital camera] offers the full height aspect ratio. Our camera is based on a digital camera called Phantom. It's a 3D camera, so we used two of their sensors and the reason we picked them was they were the closest sensor size to IMAX film frames. They're not quite as big as IMAX film frames, but they are very close. They allow us to use the same lenses that we developed for our 3D film camera, which is much bigger and heavier. This 3D digital camera is very light and compact and easy to use.