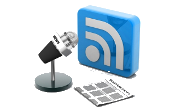 In 2004 an auction appeared on eBay (Item Number 5919935901) for PVC Unicron with a price of $2000 (USD). The seller described the item as an unreleased product and when asked on the 4th September 2004 by the eBay user "Chris" whether the figure was from Generation One, a Custom figure or one of the unreleased Super Hybred Models (which it isn't) he was told:

"Nobody did not make it "Custom".Only could make "Company" for sell. Because make prtotype cost,spend made time and made cost was not free.It is a cancelled toys.Do you understand? It is easy!"

Not exactly the clearest of descriptions from the seller, but he basically meant "No it's not a custom item, it was made for a company to sell who cancelled the item.

Currently we do not have images from that auction, just our notes :(

However in 2008 a grey "prototype" was posted by a seller who is well known for selling testshots, hardcopies, prize items but also "lunchtime specials". In that auction, the seller claimed that the figure was a prototype from the 1980s and had it for sale for what worked out at $5000 (again USD).

In September 2013 a painted version was listed on Yahoo Japan for 10,000yen (roughly $1000 USD). The auction ended on the 13th September with no bidders. The seller was the same person who was trying to sell the grey prototype in 2008. This time the description was given as:

2000年前後の特大30cmサイズのユニクロンの試作品になります。未発売に終わった幻の品です。SCFロディマスコンボイは付属しません。

This roughly translates as
"It is a 30cm prototype of Unicron form around 2000. The item was cancelled before it would have been released. SCF Rodimus Convoy is not included in the auction"

So at this point the Unicron is being described as a unreleased SCF figure which is possible considering the design and articulation it has, though we do not have any proof of it being a legitimate TakaraTomy product, whether it was created to be a One-day licensed Winter Wonderfest garage kit, or whether it was a planned unlicensed kit.

Either way it's a pretty cool piece and we're glad that after 5 years additional images appeared.
You can view the images on our Facebook page where we will be hosting the images exclusively for a little while before creating a gallery here.