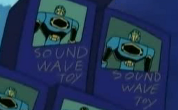 Toys R Us UK has gone into administration with immediate effect due to their inability to pay a £15 million tax bill. As of now their online and click and collect services are no more and a sale is expected to start on all remaining items in stores. All stores will remain open whilst the administrators try to find a buyer but if they fail then all 105 stores are expected to close in the summer. you can read more here
Arron Kendall and Simon Thomas of Moorfields Advisory Limited, 88 Wood Street, London, EC2V 7QF were appointed Joint Administrators on 28 February 2018. The Administrators now manage the affairs, business and property of the Company. The Administrators act as agents only and without personal liability.
Their website has been updated with the following notice:
Refunds and Exchanges
No exchanges for non-faulty items may be accepted and no refunds will be given.
If the item is faulty then the normal Company policy will be followed in accordance with your statutory rights.
Gift Cards
We are continuing to accept and redeem Gift Cards for purchases made, but please note that we will not be issuing Gift Cards.
No refunds can be given for the balance of the gift cards
Take Time To Pay Agreements
If you have recently settled your Time to Pay agreement and collected your goods, then you are no longer a creditor of the company and nofurther action is needed.
If you have recently settled your Time to Pay agreement and but not collected your goods, then you should collect your goods from store as soon as possible.
If you have not settled your Time to Pay agreement and not collected your goods then you will need to attend your local store by Sunday 11 March 2018 and either:
Pay the balance for the merchandise they have included in their Take Time to Pay Agreement. The price of the merchandise will be the price in store on the day the customer settles the Take Time to Pay Agreement less the deposit that they have already paid; or
Purchase alternative goods that exceed the value of their deposit.
No cash refunds will be issued in respect of deposits paid prior to the company entering Administration
Gold Card and R Baby Club
Loyalty cards and loyalty points will no longer be issued