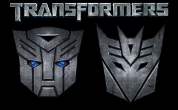 The Orlando Sentinel report that "A video by four Union Park Elementary fifth-graders has won the top prize in a contest sponsored by NASA and Hasbro, the makers of "Transformers" toys.
The students won first place in the elementary division of the the Optimus Prime contest for their YouTube video about clothing developed using NASA technology. Their video took the form of a newscast about the fabrics, which protect wearers from harmful ultraviolet rays. The contest goal was to help students understand how NASA technology 'transforms' into things used daily.
The four girls each received a 10-pound glass trophy with Optimus Prime etched inside and their name engraved on it, a NASA goody bag and clothing from the SPF company, which makes the UV-protective clothing they featured in their video."