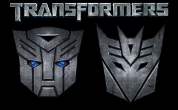 Kapow Toys have received word of a new Transformers Dark of the Moon Optimus Prime toy which will be released in Japan later this year, Jetwing Optimus Prime
No pics yet but this is a Japan exclusive due July, the figure is leader class and thats all we know apart from the fact the socitation is accompanied by the image of prime wearing his Jetfire armor.

Hopefully this will be an updated version of Unite for the Universe Prime which would go some way to explaining why Prime is wearing what looks like the Jetfire parts in the new trailer.

Price is around 12000 yen.