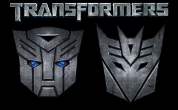 AsiaOne.com are reporting that Transformers: The Ride will open in Singapore on December the third.
Here is a copy of the announcement
Come 3 December, Universal Studios Singapore (USS) will launch the world's first theme park attraction based on Hasbro's iconic Transformers brand.

Planning for this ride had started even before Resorts World Sentosa was built. From conceptualisation to construction, the latest theme park ride of USS took over four years to complete.

This motion thrill ride will showcase the most advanced evolution of immersive theme park entertainment.

The attraction will feature 12 scenes, comprising sets blended seamlessly with hyper-realistic 3-D digital media and special effects to bring tactile realism to every moment.

A spokesperson from Resorts World Singapore told AsiaOne that the ride duration is approximately four minutes, and that the ride is currently in a testing phase where it is put through thousands of hours of test cycles.

In this latest ride at USS, guests will be transported onboard advanced motion-based ride vehicles into the Transformers universe, and partake in the ultimate 3D battle against the Decepticons right alongside the Autobots.

Enlisted as NEST recruits, guests are tasked to help the Autobots protect a remaining shard of the ALLSPARK – a powerful energy cube that gives life to the Transformers. As the Decepticons attack the facility in a bid to obtain the shard, guests will be introduced to a new Autobot – EVAC – created exclusively for the ride.

EVAC is a stealth transportation Autobot stationed on Earth designed to transport personnel and classified materials at hyper speeds. For the ride, park guests will board EVAC and zip through subway tunnels, down city streets and across rooftops, with the Decepticons hot on their heels.

Park guests, especially fans of Transformers, will be thrilled as they come face-to-face – and be transported – by an Autobot. This epic ride experience will allow guests the opportunity to truly "Ride The Movie".

Special year-end holiday packages for Universal Studios Singapore will be rolled out through the Resorts World Sentosa website and authorized travel agents.

Guests signing up for these special packages will receive a Transformers The Ride commemorative souvenir and express entry to the attraction. More details will be available at www.rwsentosa.com.

Transformers movie director Michael Bay will be in S'pore for launch party

Transformers The Ride will celebrate its world premier at an exclusive evening event on December 2.

Michael Bay, director and executive producer of the Transformers blockbuster movies who also served as the attraction's creative consultant, will be in attendance to help commemorate the occasion.

Mr. Michael Bay said: "I am very excited about the debut of this attraction at Universal Studios Singapore. Finally, Transformers fans will not only have the chance to watch the Autobots battle the Decepticons on screen; they will actually be part of the action."