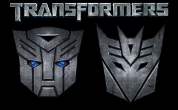 Originally denied by Nelson, he later all but confirmed that Mega Fox will be returning in Transformers 4
The conversation took place on Shoot of the Edit
MV95 wrote:So the Paramount Pictures official Instagram page posted a photo of the new Lamborghini on their page with the hashtag #MeganFox. Could this be telling us something or (more realistically) is this a mistake or plot to get more views?
nelson wrote:Keep in mind that Twitter allows 140 characters max (including spaces). That was a fake tweet cause it had way more than 140 characters.
starscream1017 wrote:except it wasn't on twitter, it was on Instagram
nelson wrote: My bad. Someone's in trouble. It's gonna be a long week.
Megan Fox is currently filming Michael Bay's Teenage Mutant Ninja Turtles in which she will play April O'Neil.