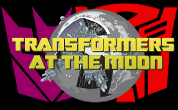 With over 2000 toys photographed just within out toy gallery section we know that it can be a little hard to find the galleries of the figure you are after. So to help a little we have launched are "sub-domain search" feature which means that you can search the toy gallery section of the site by simply visiting one of our thousands of subdomains. For example, if you wish to view a gallery on megatron, you can now quicky jump to the toy gallery section, filtering it to display megatron by visiting the URL http://megatron.transformertoys.co.uk, to view the Bumblebee galleries you'd go to http://bumblebee.transformertoys.co.uk. If the character has a space in their name, such as Optimus Prime then simply change the space for a hyphen. E.G: http://optimus-prime.transformertoys.co.ukhttp://rodimus-prime.transformertoys.co.uk.
The subdomains can also be used to perform wider name based searches such as if you visit http://gold.transformertoys.co.uk, clear.transformertoys.co.uk etc.
So now when you are looking for images of a toy, or you wish to view a list of the re-uses by name, mould etc, simply enter in the name of the toy followed by the transformertoys.co.uk domain.
In the future, this will be expanded to include search results from all of the other areas of the site including news, trademarks, comic reviews, cartoon reviews, prototypes, concept art, interviews etc